-Color blocking make up-
Assalammualaikum dan salam inspirasi semua, ini malam mau kecoh pasal 'color blocking'. Ini bukan benda baru okeh.. Dah suam-suam kuku kalau kamu tahu!!! Bagi yang mengikuti anugerah Blockbuster pasti tahu tema pada malam itu ialah 'color blocking'.
Pada pemerhatian MG, photoshoot yang guna color blocking ni mostly nampak sangat ceria and funky. Semuanya bergantung samada berani atau tak gayakan warna-warna blocking ini. Padanan warna yang menarik boleh menimbulkan aura-aura tertentu dan menarik mata-mata yang memandang..
Penggayaan head to toe color blocking nampak lebih meriah jika kena gayanya. So, let's review few of color blocking styles yang boleh kita gunakan as references untuk nak bergaya esok hari mungkin....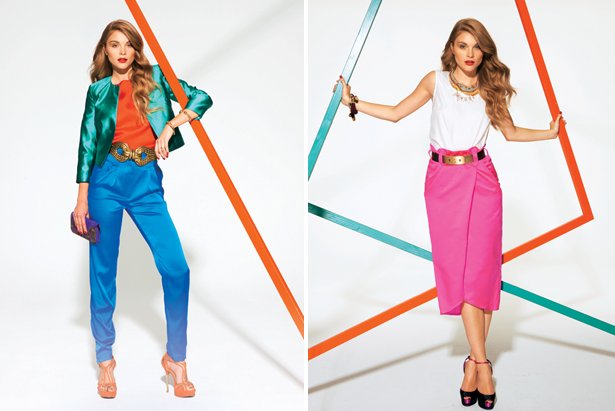 -Color blocking styles-
Color blocking pada gaya.. jacket green metallic digayakan dengan inner hot orange, blue pants and peach heels (gambar kiri). Ataupun gaya yang lebih feminin dengan inner putih and soft pink skirt (gambar kanan).
-Color blocking photoshoot-
Atau mungkin artwork yang lebih VavaVoom dengan aplikasi color blocking seperti ini? Ataupun home decoration yang juga aplikasikan penggunaan color blocking seperti gambar-gambar berikut >>>
-Tangga rainbow-
-Interior design-
-Home deco-
-Bedroom-
Atau sekadar karya jalanan seperti ini >>>
Kesimpulan permainan warna mampu jadikan hidup anda lebih ceria... Terokailah warna-warna color blocking...
Bye... (^_^)